CPCS Training Providers in London
Welcome to Capital Hoist training, Capital Hoist is dedicated to providing excellent training on behalf of C.P.C.S and NVQ
Capital Hoist Hire and Sales provide recognised CPCS training programs including reassessments and NVQ courses. Have your workforce fully equipped with the knowledge and skills to operate a range of lifting equipment. Our training courses are based at our training facility in Erith, South East London.
>> Click Here to view our training course <<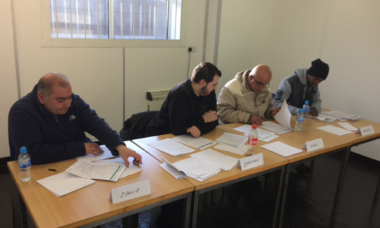 Friendly and Professional Environment
Our training programme promises to deliver a welcoming and hard working environment to ensure that you get the qualifications you need.
Modern, Good Quality Facilities
Our training facilities are of the highest standard!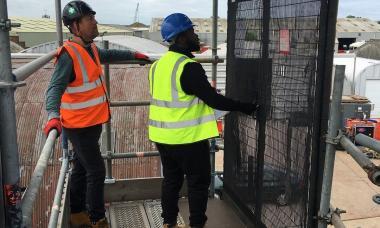 On Site Practical Training
Our highly trained staff are ready on site to provide you with the practical training you need to succeed.   
Our key focus here at Capital Hoist training is to help you to achieve your full potential at all levels of hoist operation in the construction industry. 
​We achieve this through a carefully designed and developed training syllabus to reflect the requirements of the C.P.C.S.
And now we are thrilled to say we now offer full plant installation (construction) hoist levels 2 & 3 NVQ and plant operations level 2 NVQ.
Capital Hoist training has an impressive success rate from its two-day training programme, with an additional third day of examination. 
We expect our new NVQ training scheme to have similar levels of success.
Bexley Business Excellence Awards for 2019
Capital Hoist Hire and Sales Ltd are thrilled to be shortlisted for the Bexley Business Excellence Awards for 2019. We are up against 5 other worthy finalists in the category of business commitment to education & skills as part of our own ongoing dedication to delivering excellence throughout the industry via training.
The awards which celebrate the success and achievements of Bexley's business community take place in June 2019 and will be held at Hall Place and Gardens.
You can learn more here: https://bexleyawards.co.uk/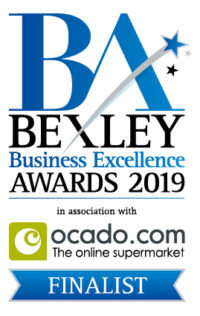 For more information on our training services or to book, contact Capital Hire and Sales, London.
Call us now on 01322 339 353