Our lifting equipment hire service covers the following: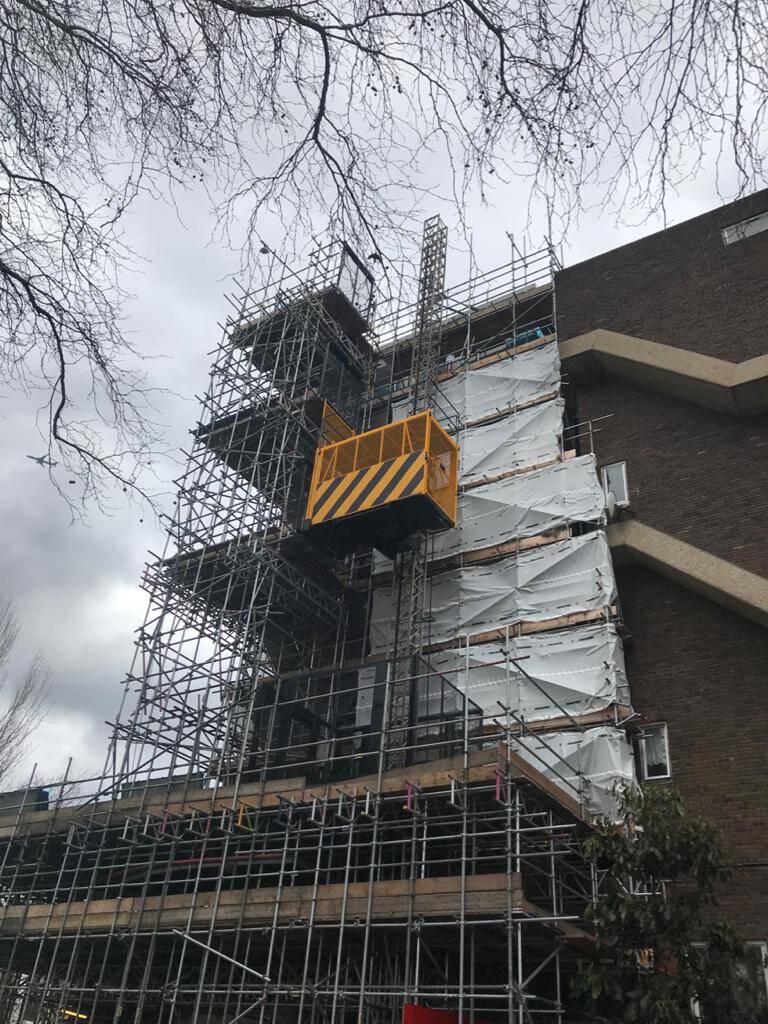 All of our Machinery is kept at the highest standard and expertly and rigorously checked before use.
All of our lifting equipment whether new or used receives an inspection prior to being sold and all machinery comes with a report of thorough examination. We are committed to providing a fast and effective service on all hired and sold items and where possible, we aim to provide same day collection within London.​
In addition to our fleet of access machinery, we also provide CPCS training courses and machine hire services. Get in touch with us for services throughout London.
Call: 01322 339 353
Do you have a question? Our highly trained technicians are on hand to help
Call: 01322 339 353
Do you have a question? Our highly trained technicians are on hand to help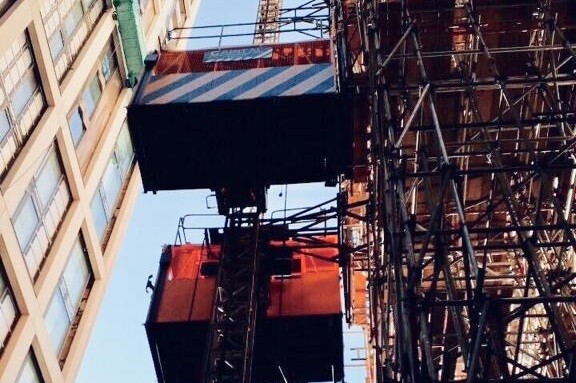 Passenger hoists are used to transport passengers, often construction workers, up to a raised platforms that would otherwise be inaccessible. Usually tied to building structures and scaffolding, passenger hoists are made up of mechanical and electrical interlocking gates and a secure cage making them a very useful means of carrying passengers up structures on site.
Hoist cages can be supplied in a variety of sizes: 2.0 – 6.2 metres long, 1.3 – 2.0 metres wide and payload between 750 – 3200Kg. With access to the cage available from three sides, hoists can be configured to suit most applications in construction and industry.
Different drive technologies and control systems are available to suit the intended use of the hoist and provide a reliable and efficient solution for your hoisting needs.
The standard version can carry 2,500 kg or 30 passengers at a speed of 24 m/min. Built-in landing doors provide excellent stopping precision. Loading and unloading is even easier with the 22 cm ground clearance.
The LL-E twin-mast structure is tied to the facade at each floor by landing-bridge ties. They can be different lengths at each floor to serve a building, however complex its facade. As the hoist only takes up the width of a grid on the facade, other parts remain free to work with. The modular landing-bridge ties with built-in landing doors are used as anchors.
The car is made of different modules and is easily extensible from 2 m to 4.5 m. The installation can even be carried out on site. The whole system: car and mast structure can be suspended to the building. It is typically used as formwork hoist following the erection of the building.
XML M Passengers Hoist is the perfect equipment for tight access. Common versions ferry 4 to 10 people at 24m/min.
Since the car and the machinery can be taken apart, installation in courtyards or in shafts are easy and practical.
Designed as compact as possible, makes it possible to access core forms, tunnel shafts, scaffolding, site facilities, etc.
The Modular System allows for a change in hoist speed and capacity, and the configuration can even vary to change footprint and overall dimensions. The machinery can be assembled in different way to the car, either above, on the side or below.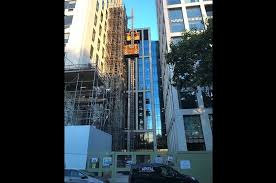 Combination Hoist in London
Whereas a standard 'goods hoists' is limited to carrying solely materials, Combination, or twin hoists increase site efficiency by equipping two carriages. This incredible hoist uses one mast, which can carry any combination of passenger or goods carriages to fit all your needs. Cage sizes can vary depending on site requirements.
High quality lifting equipment hire across the UK
Capital Hire and Sales stock a large range of high quality lifting gear and access machinery suitable for large and small construction projects. All of our machinery is of the highest quality and rigorously checked before use. Our hire service is available in London and across the UK.